Our Story
The people behind the Bigfork History Project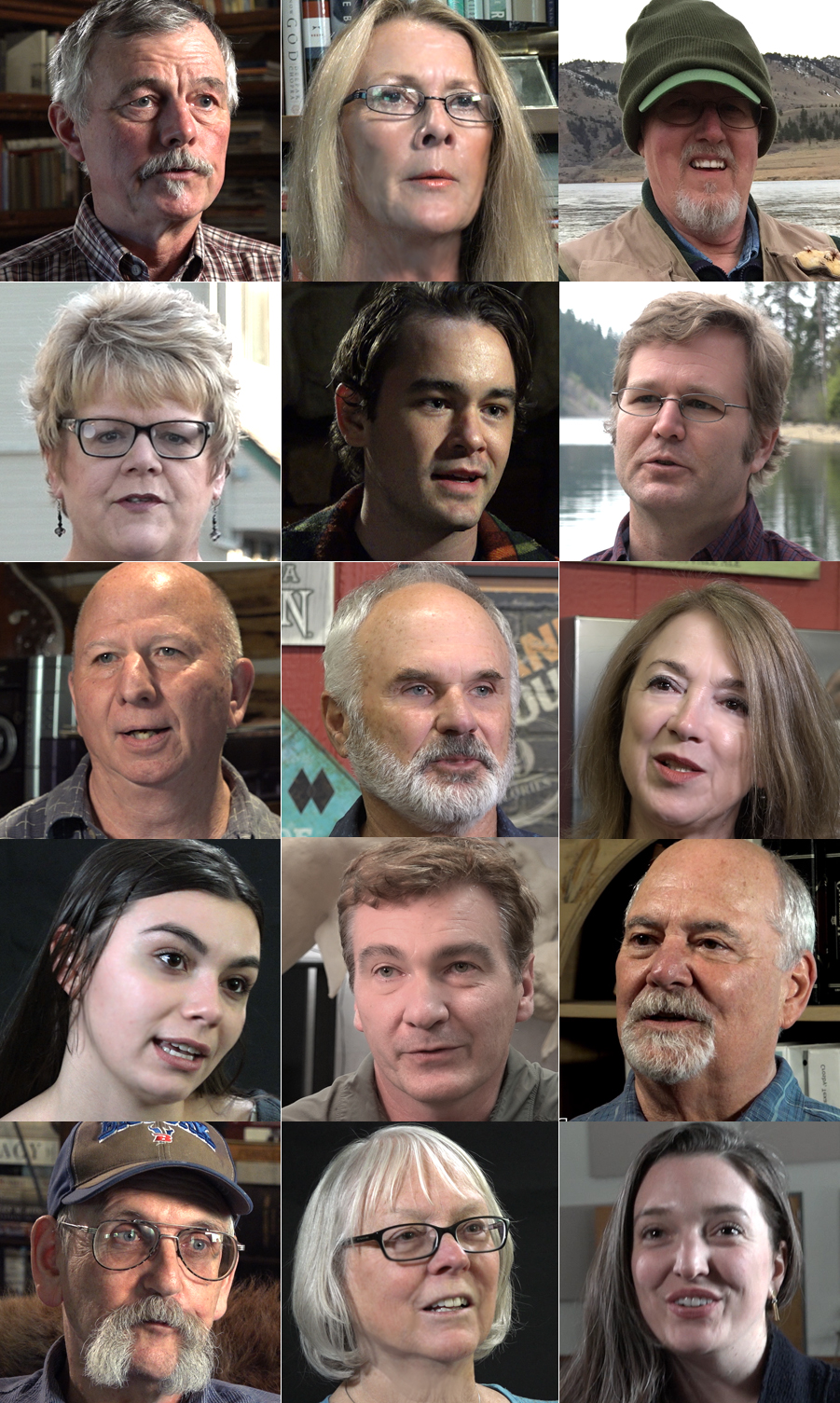 The Bigfork History Network (BHN) is just one part of the Bigfork History Project, under the auspices of the Bigfork Art & Cultural Center. Here are just a few of the folks whose involvement is helping bring the Bigfork History Project to life.
BIGFORK: A Montana Story-Documentary/Book
Denny Kellogg
Tabby Ivy
Ed Gillenwater
Don Beans
Casey Brown
Sandy & Monte Sanford
Bigfork Art & Cultural Center:
Laura Hodge-Exec. Director
Cheryl Hanes-Exec. Director (retired)
Christine Russo-BACC staff
Holly Wielkoszewski-BACC Board President
BACC Board of Directors
Lisa Johnson-Volunteer
Sue Gillenwater-Volunteer
Bill Bauerle-Volunteer
Patrick Hanes-Volunteer
Jim Langford-Volunteer
Community Supporters:
Donna Lawson
Paul Mutascio
Eric & Cyndy Thorsen
Kitty Kellogg
Jerry Sprunger
Bigfork Schools:
Shelley Emslie-Swan River School
Scout, Lockland and Louis Jessop
Amber Britt
Imagine IF Libraries and Foundation:
Charlotte Housel
Connie Behe
Deidre McMullin
And most importantly, the families of all those who settled and built this extraordinary community.
Visit the Bigfork History Project at the Bigfork Art & Cultural Center
March - December
Tues-Sat 11am - 5pm
Closed Sunday & Monday
Open by appointment only in January and February
Address
525 Electric Avenue
Bigfork, MT 59911